.AR Domain (Argentina)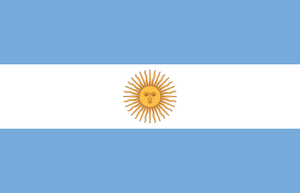 Please enter your desired domain name:
Managed by
Nic.ar
, .ar domains belong to Argentina.
The case of Argentina is curious, because they have gone from having almost 2.5 million registered .ar domains in 2014 to about 550,000 in 2020, it could be considered that the loss of registrations is very accentuated, but it is very normal because until February 2014 the .ar domains weren't charged by Nic.ar, once the NIC began to add controls to .ar domains, such as the limitation of registered domains per person (with the intention of trying to mitigate speculation) as well as the introduction of registration fees, meant that within three years .ar domains decreased to 489,000 domains. Slowly, given the increase in the quality and use of the domains, their popularity is growing again.
For the beginning of the year 2020 it was also proposed to launch second level domains under .ar (at the time only third level registration was allowed, as for example .com.ar or .net.ar, among others), this launch had to be postponed until the end of the year.
General Information for the domain extension .ar - Argentina
Meaning of Extension
.ar is the official country domain (ccTLD) from Argentina.
Minimum and maximum length
4 - 19 characters
Time of registration
In real-time
Registrar Transfer
Yes
Trade
Yes
IDN
No
Local contact needed
Trustee Service
Yes (

0

/ 1 year)
Registration
Because of the high level of cyber squating in Argentina, we suggest to register your domain before all other domains with other TLDs.